Meet the Ethos Fitness + Performance team
Fill out the form below to get started
Take the first step towards getting the results that you want
Book a free intro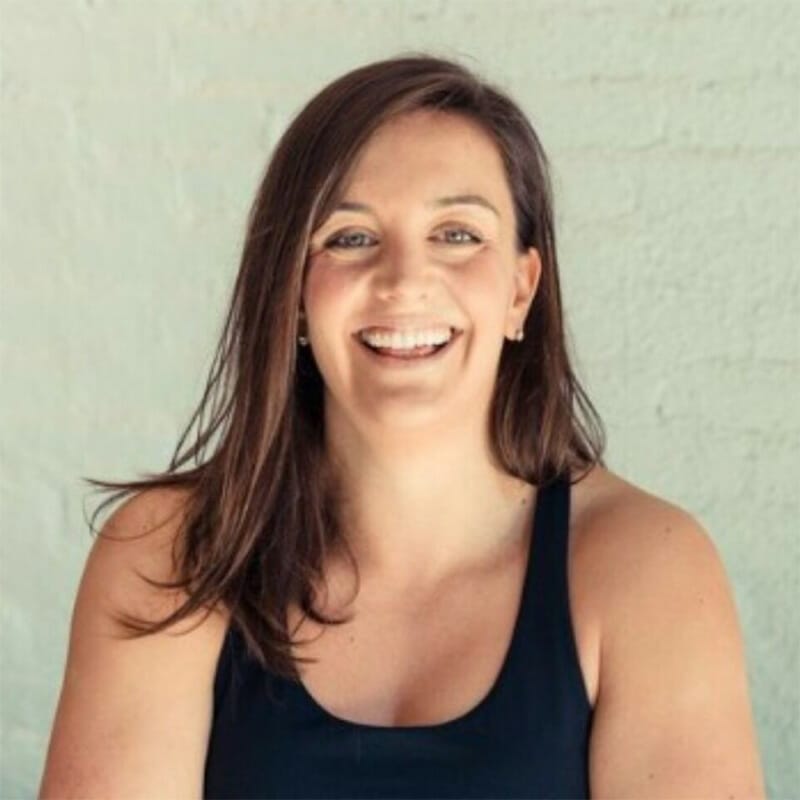 Jess McCutcheon-Schour
Founder
Growing up on Cape Cod, I have always led an active life. Throughout high school I played a variety of sports including softball and basketball, and was a competitive horseback rider. I continued to be very active while at the University of Vermont, where I graduated with a degree in Business Administration. During college I was introduced to kettlebells and strength by a personal trainer. Kettlebell training not only changed me physically, but emotionally as well. I felt empowered to change my body through movements that made me feel strong and more confident. After graduation, I moved to Boston and worked at MIT Sloan School of Management. During that time, I continued to train with kettlebells and decided to complete the Strong First (SFG) Kettlebell Certification. After completing the certification, I knew I wanted to be a coach and decided to make a career change. I began coaching clients and eventually became an owner of Ethos. Seeing the impact being healthy and strong can have on a person's life is the best part of this job. On top of that, the Ethos team and community members are incredible; making this the best job.
Matt Crush
Head of Program Design + Coach
Over the years I've played a number of sports including rugby & football, but my real passion has always been training – inside & outside the gym. I enjoy learning about, practicing, and coaching all kinds of fitness through movement; especially those involving kettlebells, barbells, sandbags, and just your own bodyweight. I believe there's nothing new or revolutionary when it comes to fitness – you just need a passionate coach to help guide you where you want to go and that's why I love it. In addition to training, my family & friends will also tell you I have a love for eating. I have embraced my minor obsession with food and turned it into a love for nutrition and cooking. There's nothing better than whole, natural food, cooked right. Prior to joining Ethos, my journey involved coaching and working with some amazing people as a part of the Strength & Conditioning staff of both the UMass Amherst – Olympic Sports team, and the USA Men's National Rugby 7's Team as they prepared for Rio. I was also lucky enough to coach with the Men's National Champion, Mystic River Rugby Club. I've come to believe that the best way to reach your goals is through an enjoyable process that you eventually come to love.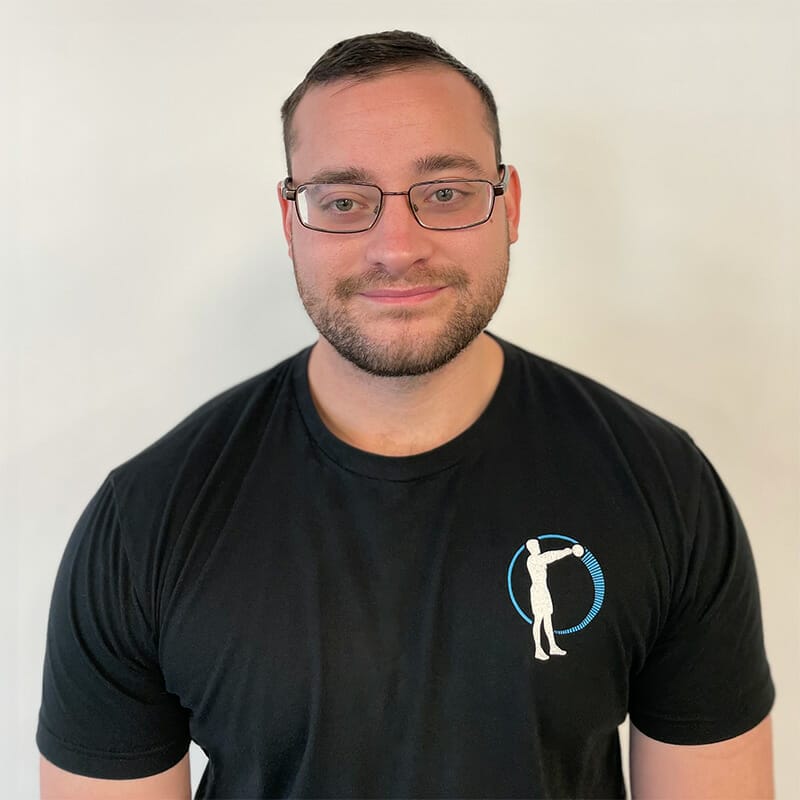 Growing up right here in Boston I spent most of my youth actually as a musician playing shows around the city and recording albums. I began my journey into fitness during my freshman year at Franklin Pierce University where I spontaneously joined the rugby team. As I went through college and began to work out more for sports I became a more confident person on and off the field, eventually discovering a new passion leading me to complete my first personal trainer certification. Upon graduating college I got my first job as a personal trainer and haven't looked back! In my 5 years as a personal trainer, I've had the opportunity to work with various clients ranging from complete beginners to competitive athletes. These experiences have taught me that my real passion as a trainer is to help members reach their goals no matter what they may be and become the strongest version of themselves. As a coach, I believe that my job is to help you achieve your goals by finding the perfect balance of strength and enjoying yourself. If you enjoy what you do, then you'll put the most consistent effort into your training, and that's where results come from!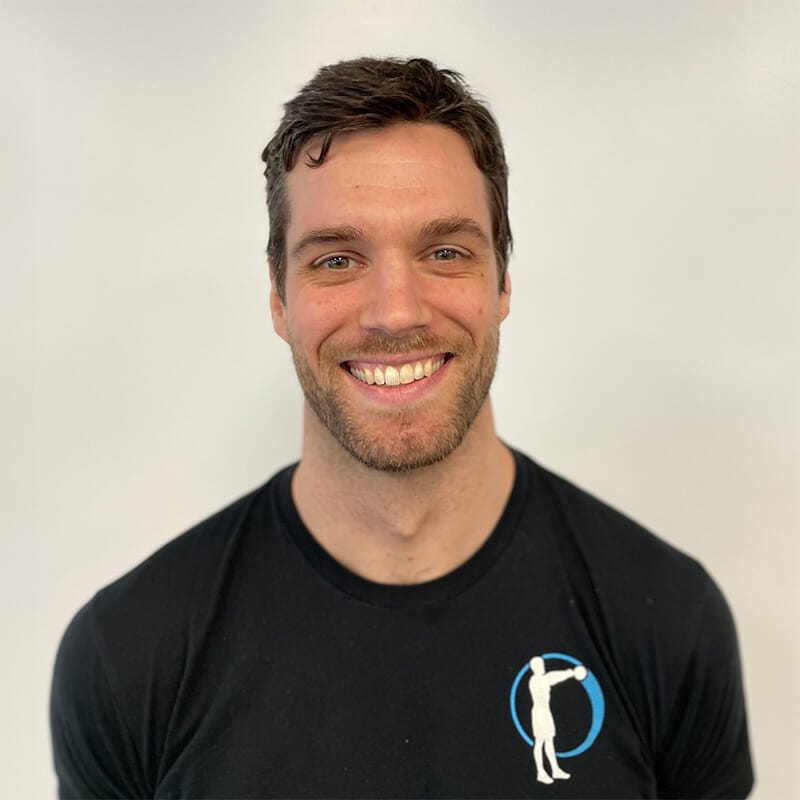 Most of my childhood in Stow Massachusetts was spent playing sports, whether it was football, baseball, basketball or track and field. I always loved athletics, but when I left for college I decided it was time for a new chapter. On a whim, I signed up for some theater classes, began performing in plays and with the encouragement of my professors, made the wise financial decision to become a theater major. I then attended a conservatory style graduate program and earned a Master's Degree in Acting. With my fancy new degree in hand I headed to Los Angeles only to find that life as an actor was remarkably similar to life as a barista. After a year of bad auditions and worse tips it was clear I needed to make a change. With my athletic background, I was intrigued by the idea of becoming a personal trainer and was very lucky to discover a Brazilian Jiu Jitsu and weightlifting gym to take me on to train me up while I worked towards my Personal Training Certification. I began coaching weightlifting classes and personal training sessions while also having the opportunity to begin training in BJJ. Ultimately, the pandemic helped me realize Los Angeles was not the place for me. I returned to my home state of Massachusetts and while I'm still acting and auditioning, I returned with a newfound passion for both coaching and Jiu Jitsu. While not in the gym I can be found watching Survivor with my Girlfriend and two cats, or losing game after game of online Chess.
Get started
Click the button to book a free intro. See if our gym is right for you.
Fill out the form below to get started
Take the first step towards getting the results that you want
Free intro